We are a group of livestock farms which are dedicated, for more than 50 years, to the breeding, baitboat and sale of cattle, and which operate according to the highest quality standards:
More than 3,000 Thou pastures of first, located in the Natural Park of the Alcudia Valley and Sierra Madrona, constitute the support of our cattle.
The best processes of breeding, production, food, shopping, hygienic-sanitary treatments, etc, honed during decades and making use of the latest technologies in the sector, ensure a product of first quality.
The most advanced technologies make possible a rigorous system of quality, which allows to know at all times the traceability of our product (TraZe.com).
The Limousine race constitutes the pillar arround which are sorted all activities.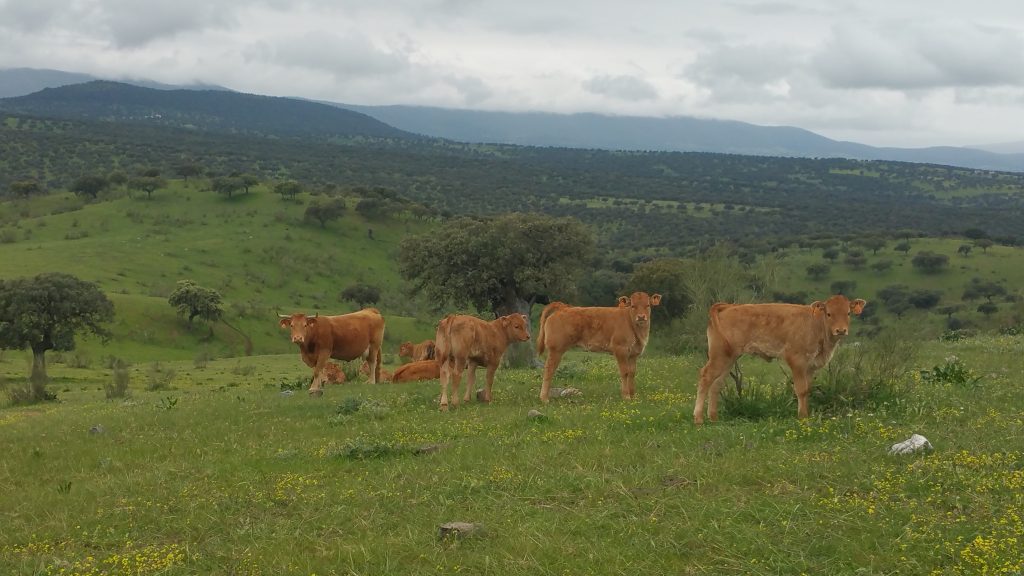 Facilities and farms
Municipalities of Álmodóvar del Campo y de Brazatortas, Ciudad Real.
The Natural Park of the Alcudia Valley and Sierra Madrona
You can contact our COMMERCIAL DEPARTMENT to request more information or schedule a visit:
direccion.comercial@boovis.es
+34690625367
WEB / W@B
www.boovis.es